A delay on the ground was caused by scheduled construction on the runway from 12:30 p.m., ending at 9 p.m.Dozens of flights are delayed at Pearson airport Sunday night, but not because of the impending storm in southwestern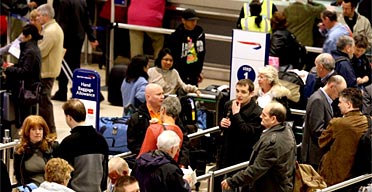 Ontario.The average flight delay is 22 minutes, according to flightstats.com, a website that tracks airline activity worldwide.
The delays mainly affect Air Canada flights, which land at Terminal 1. The airport authority said unseasonably rainy weather has prolonged the construction on the airfield longer than planned, affecting two of the five runways at Pearson.