Officials in Moscow have confirmed that flights between Russia and Georgia's breakaway region of Abkhazia will be restored through Russian Military Transport Aviation, the Itar-Tass news agency has reported. Commander of Russian Military Transport Aviation Viktor Kachalkin said that flights will be conducted using the Kchalovski-Sokhumi air corridor and confirmed that such flights took place in August 2008 too. We conducted dozens of such flights, carrying troops and helping Abkhazians, he noted. We will carry on conducting these flights in the future as well, he added.
On Mat 27 de facto Abkhazian President Sergey Baghapsh voiced the possibility of conducting air flights between Moscow and Sokhumi by the beginning of July. He said that to begin with two flights would take place weekly. Baghapsh noted that Sokhumi's Babushera Airport is fully ready to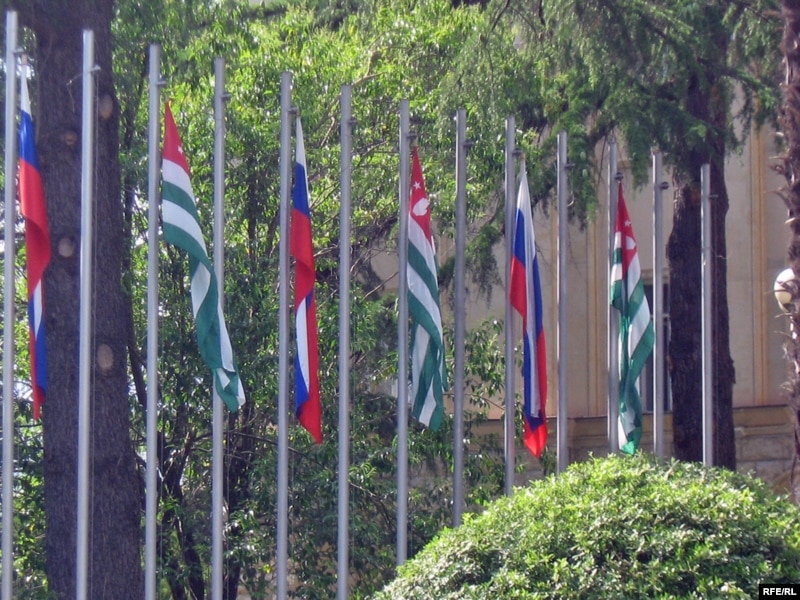 receive passenger planes.Director of Abkhazian Airlines Vyacheslav Eshba confirmed that Babushera Airport is "technically ready to actively get to work.Till now the airport was only used for flights inside the republic and by the collective forces of the CIS maintaining peace in the Georgian-Abkhazian conflict zone and the UN Monitoring Mission in Georgia, Eshba told the Apsnyress news agency. According to de facto officials the first civilian plane to land at Babushera Airport was that of Russian Foreign Minister Sergey Lavrov, who visited Abkhazia in September 2008, following the August conflict.
Tbilisi has said that conducting flights on Georgia's occupied territories without permission from Georgian officials is illegal.Based on the 8 October 1993 Agreement on International Air Traffic between Georgia and Russia, the sides may establish air routes for agreed airlines on their own territories as well as state border crossing points, but regular, charter, additional and special flights should only be carried out with the permission of the aviation authorities of the other side following a preliminary request, a statement posted on the Georgian Foreign Ministry website reads.According to the Foreign Ministry the annex to the abovementioned agreement envisages the possibility of carrying out Sokhumi-Moscow flights. Hence, any air flight without consent of the Georgian authorities grossly violates the aforesaid Agreement as well as the universally recognised norms and principles of international law, the Ministry said, adding that Tbilisi is planning to take international legal action in order to prevent this "infringement of Georgia's sovereignty.
Tbilisi has also protested against Russia's declared intention to help the de facto Governments of Abkhazia and South Ossetia protect cultural monuments. Not confining itself to capturing the territory and airspace of Georgia, Russia is trying to 'privatise' Georgia's history and cultural heritage, The Georgian Foreign Ministry stated. Monuments on the territories occupied by Russia represent an inalienable part of Georgian history and culture. In an effort to erase any trace of this truth, the Russian occupation troops and their proxy regimes barbarically destroy the cultural and historical monuments on the occupied territories of Georgia,the statement added.