China Southern Airline, a SkyTeam member airline, increased its flight frequency to six flights a week on Kathmandu-Guangzhou route from today. It will fly everyday, except Tuesdays, on the route from today,the airlines said.Earlier, China Southern Airline was operating only three flight on Mondays, Wednesdays and Fridays in a week on Kathmandu-Guangzhou route.
As Nepal is celebrating Nepal Tourism Year-2011, the addition of the flight frequency will help the airlines to bring more Chinese tourists to Nepal,the airlines, said.There are over two dozen international airlines flight to Nepal,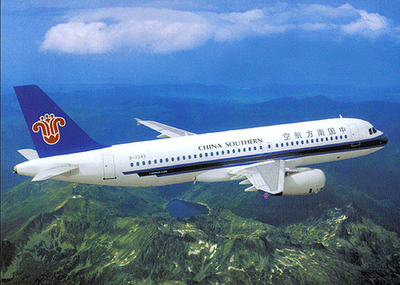 which brought record number of tourists, some 448,769 in 2010 by air that is 18.5 per cent higher compared to 2009. From China alone, December registered a robust growth of 24.4 per cent in visitor arrivals by air. "Not only Chinese, tourists, China Southern Airline brought many Korean and Japanese tourists to Nepal last year, it claimed.
The airlines is operating 115-seater Airbus 319 on Kathmandu-Guangzhou route,the Chinese airlines said, adding that from last November it has introduced Premium economy class with 23 seats capacity. It now has eight business class, 23 premium class and 84 economy class on the route.Currently, China Southern Airlines operated 400 modern Boeing 777, 747, 757, 737 and Airbus A330, 321, 320, 319 and 300 jet aircrafts that is ranked sixth in the world serving destinations to 884 cities in 169 countries — forming an extensive network with Guangzhou as its hubs, covering all of China, radiating throughout Asia and linking Europe, America, Australia and Africa with convenient connections to all main cities in the world via close cooperation with all the SkyTeam member airlines.