At least 32 flights were diverted and a dozen others delayed due to bad weather at IGI airport on Sunday. Officials said strong winds prevented planes from landing and, on many occasions, veered them away from the path. Between 12.30am and 1am on Sunday, no flight operations could take place.Airport sources said many international flights inclu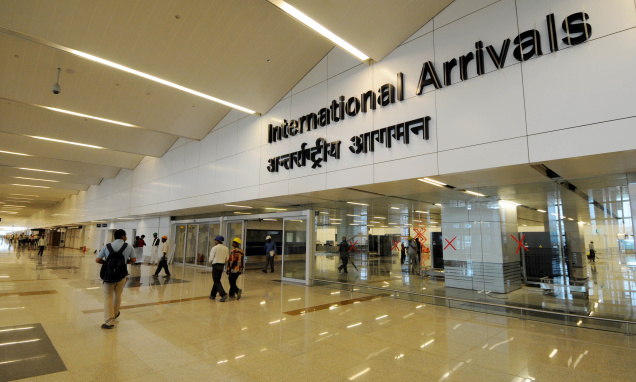 ding Austrian Airlines, Asiana Airlines, Cathay Pacific, Air China and Lufthansa and two domestic flights were diverted to Ahmedabad from Delhi due to heavystorm. Other flights were diverted to cities like Jaipur and Lucknow.As many as 11 international flights including nine passenger carriers and two cargo freighters along with 21 domestic flights were diverted from IGI airport,an official said.
Several flights were delayed up to five hours due to bad weather.With arrivals and departures both held up, the schedule for a large part of the day was upset and delays continued till evening. There was massive congestion after the storm got over, as there were several flights waiting to land. Many of them must have spent from 45 minutes to an hour circling over before they could land,sources said.A domestic flight had to be diverted thrice between Delhi and Jaipur before it could finally land. Passengers complained about the delay and lack of information on when they would be able to reach their destination.Several pilots reported they were unable to follow the directions given by the air-traffic control as they were unable to control their aircraft in the strong wind. The wind speed during the squall went up to 60kmph,said a Met official at IGI.